Like reading books, but don't have a place to read in your apartment? Here are some ideas for a place to read.
I am pretty sure that classic books will always be popular among book lovers. Although nowadays people became more pragmatic and yes it is convenient having e-book and carrying hundreds of books in one device, but you still normal books are popular and a lot of people like to keep ordinary books at home, store them somewhere near their place to read, whether it's an armchair or a bed, but it is the place where they usually read their books.
We have collected dozen of interesting "place to read your books" ideas for your interior and probably you will find something, which will suit your ideal place to read books in your apartment. Here you will see some really unbelievable modern places to read and store your books, but it will be really heard to implement them in your interior, but also you will find nice and easy to reproduce ideas for placing and storing your books and having a really cozy and convenient place to read your books in your apartment.
a creative readers place book shelves allaround
a creative readers place book shelves allaround2
a readers place circular book shelf book storage
a really creative and astonishing idea bright place to read books just behind the window
astonishing readers place armchair with book storage ability
a wonderful and convenient armchair for a book lover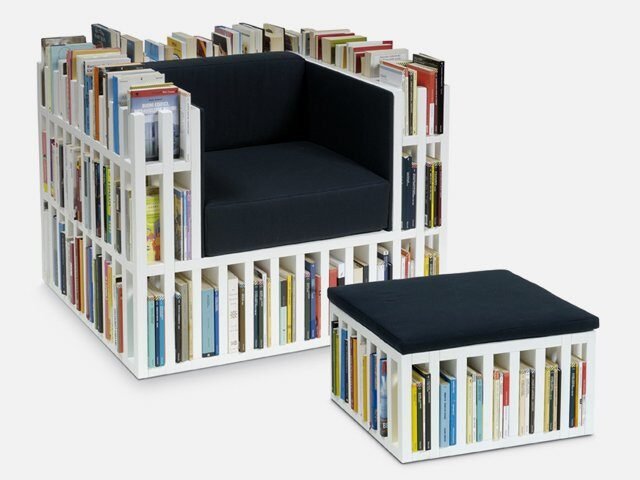 chreative arhmchair with book storage integrated
circular book shelf around the window great place to store your books

creative book storage book shelf idea readers place
creative book wardrobe with light for a book reader1
creative book wardrobe with light for a book reader2
creative place to store and read your books
creative readers place small home library in armchair
good idea for a home library a place to read and store your favourite books

perfect place for a book lover

place to store books under the window bench
place to store books under the window bench2
small home library with a place to read your favourite books
More Inspiring interior design and decor ideas