Stylist Daphne Vihande has considerable experience in creating beautiful homes. But particularly well she arranges women interiors filled with thin lines, exquisite detail and romantic setting. In this small article we have included her wonderful examples of renewing bedrooms. You will make sure that the same room can look completely different. Moreover, all the furniture is in the same place, but small things – interior details – change interior according to the selected style.
Just a few strokes matched exactly, and now you gets a new look of an old room. As if by magic bedroom is filled with the atmosphere of sunny Tuscany or house on the coast, or enchanting notes of romantic Paris.
In this master class, you will see photos for each of the three variants of the beautiful decor for the bedroom, and Daphnewill tell us that
what inspired her;
the main idea of decor;
about the color palette for each option;
which parts will play a crucial role in creating this style.
Let these beautiful designer bedrooms inspire you to renew your home!
Italian bedroom decor style "Flowering Tuscany"
inspired by: nature and beautiful bright colors of the Italian province;
main motive: nature in all its forms – trees, flowers and leaves, as in the drawings, and real.
Choosing colors:
red, pink, green, beige, light wood.
Details that help creating Italian style bedroom:
fabric flower and stripes, wooden picture frames, dark green transparent glass vases, watercolor paintings, fresh flowers, branches and leaves.
Marine bedroom decor style
inspired by: sea, sand, sea symbols;
main idea: seaside, ships, natural materials, blue and white stripes.
Choosing colors: blue, blue, sand, white.
Details that help creating marine style bedroom:
blanket with blue and white stripes, cushions with blue border, blue patterns on white, aged mirrors, pillows from burlap, unusual lamps, bright blue decor, shells, ships in bottles, the paintings on the theme of the sea.
French bedroom vintage style decor
inspired by: romantic Paris;
main idea: tenderness, fragility, and graceful lines of chic.
Choosing colors: all shades of pink, white, beige, ecru, silver.
Details that help creating French-style bedroom:
rosewood shade cover, lacy pillows and romantic volume patterns, twisted mirror frame, calligraphy, crystal bottles, cards with flowers and black and white photos with views of the French capital, watercolor and pastel colors, bouquets of roses and violets.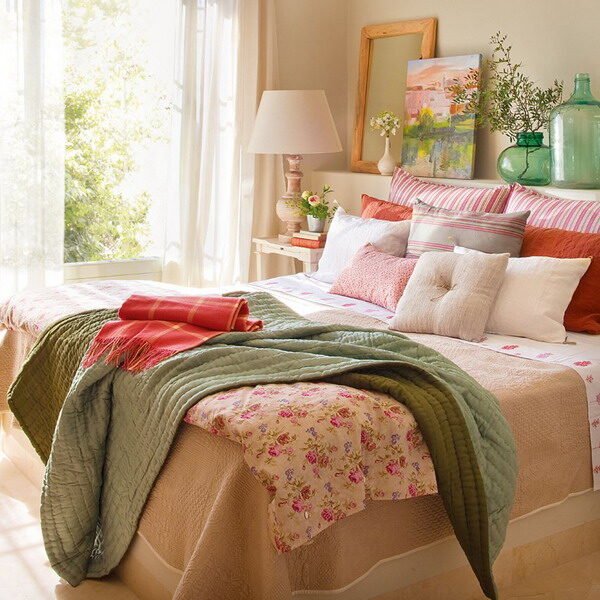 one bedroom in three decorative styles 1

one bedroom in three decorative styles 2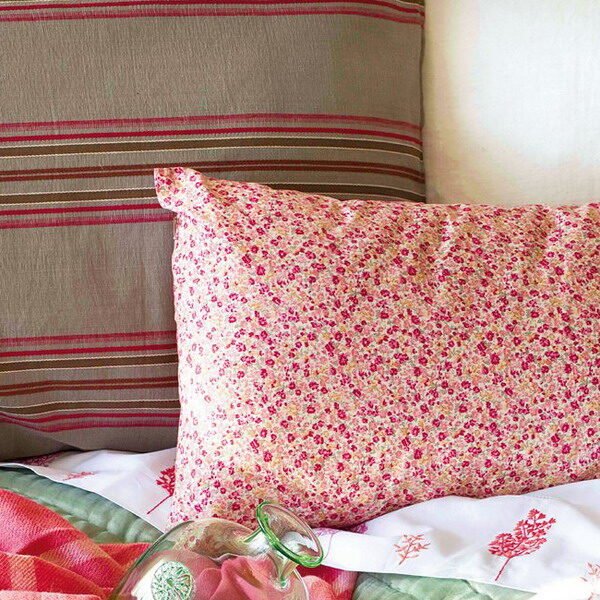 one bedroom in three decorative styles 4

one bedroom in three decorative styles 5

one bedroom in three decorative styles 6

one bedroom in three decorative styles 7

one bedroom in three decorative styles 8

one bedroom in three decorative styles 9

one bedroom in three decorative styles 10

one bedroom in three decorative styles 11

one bedroom in three decorative styles 12

one bedroom in three decorative styles 13

one bedroom in three decorative styles 14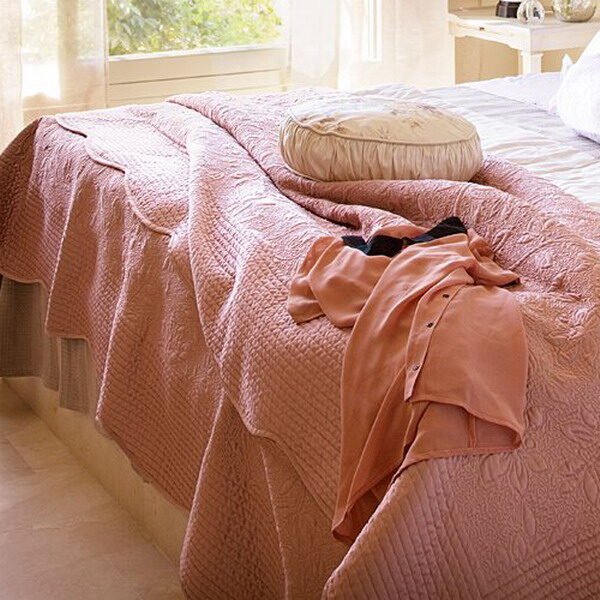 one bedroom in three decorative styles 15

one bedroom in three decorative styles 16
More Inspiring interior design and decor ideas