There are many ways of creating eco style interior in your own house. Of course, the most popular is as usual – looking on how professionals do it. Notice the materials and color combinations, furniture and details – all the elements and combinations because designers can  come up with different solutions.
This post is a variety of eco-home interior suggestions inspired by work of the american decorator from California Jessica Risko Smith.
As recognized by Jessica, her passion for interior design was born when she was 8 – a curious experience of monthly rearranging the furniture in her 12 sqm bedroom. Being a student of the Faculty of Design, she had traveled throughout the United States, Mexico and Europe, absorbing the interesting details of everyday life and culture of different cities and countries.
All of this, of course, affected her style for decorating the interiors and her interior designs in general. Her work is distinguished by simplicity combined with elegance, wealth, texture and subtle color accents, a skillful approach to the selection of fabrics, furniture and decor.
Hallway interior of an eco-house by Jessica Risko:
Hallway interior of an eco-house by Jessica Risko
This house is located in Montecito (California), so – thanks to exceptionally warm climate, decorating this hallway designer managed to get rid of excess furniture. This hallway's main purpose is to be a gym for a dance classes. A pair of large mirrors, ballet barre and practically free area can not only make you enjoy your favorite hobby, but also admire the main decoration of the hall – an amazing tree hanger created from natural veneer of different breeds and most conventional hooks.
If you like this eco idea – take a look at our post about tree hangers here.
The kitchen-dining in eco style house by Jessica Risko:
The kitchen-dining in eco style house by Jessica Risko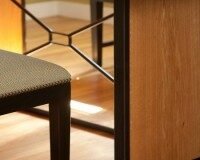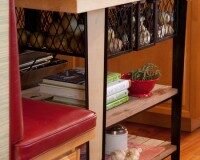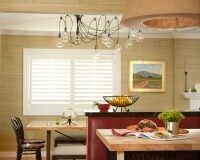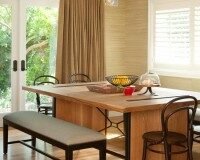 Eco interior of a living room by Jessica Risko: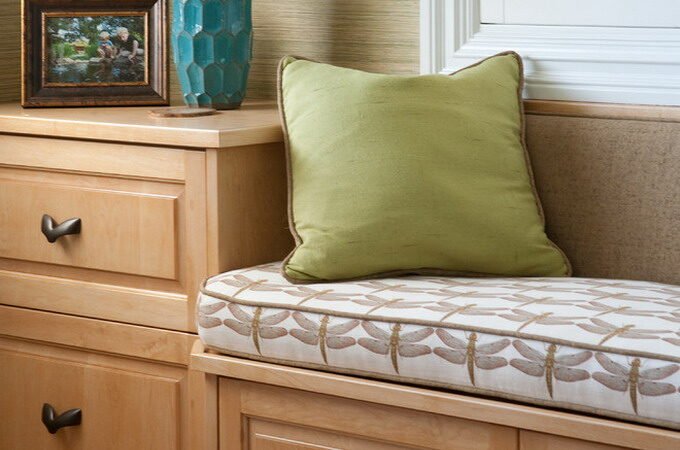 This room is small (after all, it is – a holiday home in the country), so the main thing here is to have rest. Spacious family sofa, long cosy sofa by the window with plenty of pillows for children and their friends, and some other accents making this eco room spacious and bright.
Soft color palette reflects let us say commitment of the owners to eco-style: linen shades, pistachio green, blue, juicy ocean beige – these are the eco colors.
Eco style home bedroom interior by Jessica Risko:
Relaxing cocktail of pale blue and gray colors does not look boring, it is amplified by a pair of juicy fresh accents – bright turquoise pillow and mint-green tone of a lamp base.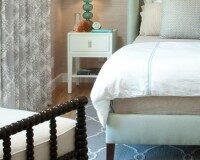 Children room interior in an eco house by Jessica Risko: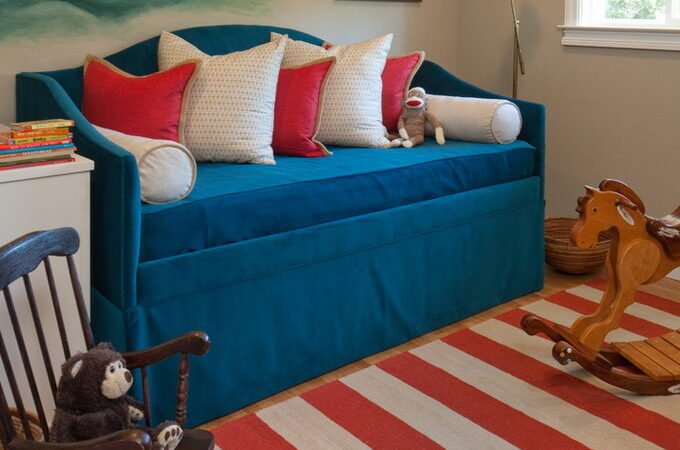 The main thing here is not the style and atmosphere of joy and fun, but resembling ocean waves sofa and almost natural panorama of the ocean behind it, juicy accent pillows, light decor inside and a lot of favorite toys. What else you need to have fun? Just a bunch of friends!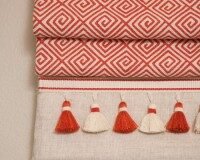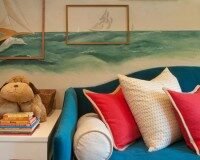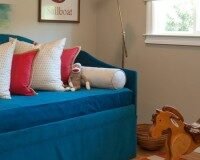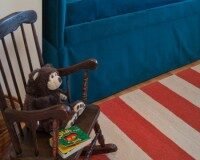 More Inspiring interior design and decor ideas